Hey Elementors,
on this page I present the best Elementor Addons from really talented developers. These plugins extend Elementor to an unbeatable WordPress Page Builder and make it even better. A direct comparison is not so easy, because every Addon has a different focus and other Unique Widgets. Therefore, it must be decided from case to case which Addon is used at which challenge. Let's start and have a look at the Addons in depth …
Crocoblock is an all-in-one toolkit for building websites with Elementor.
18 plugins
150+ widgets
64 popups
47 pre-made website templates
You can go with a single Crocoblock plugin or choose from 4 dedicated sets of plugins.
The Multi-Tool set perfectly serves for creating complex websites with dynamic content. With its help, you can add booking functionality on your site for scheduling events, services, or even hourly appointments.
The E-Commerce set includes all the needed plugins for online shop creators. You will price stylish product grids and a variety of must-have shop elements such as wishlist buttons, product comparison tables, pre-made popups, Ajax-based filters, etc.
The Design set of plugins takes care of visually-rich sites. You will find tools to create appealing animation, parallax effects, and well-structured content.
The All-Inclusive set (yearly and lifetime) includes all the 18 plugins for creating diverse professional websites coding-free.
Beginners and expert web-developers, web-designers, online marketers, everyone who wants to extend Elementor functionality.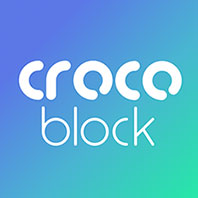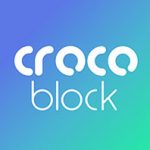 Happy Addons is the ultimate addon for Elementor with 50+ widgets, 10+ features, 400+ blocks, and more. It is the perfect companion to the powerful page builder that will take your experience of website designing to a whole next level.
HappyAddons introduces some of the best and unique features that have changed the whole scenario of website designing. Features like Preset, Unlimited Section Nesting, Display Condition have encouraged people with no coding knowledge to create professional websites.
The Live Copy Paste feature is the most unique feature of Happy Addons. It lets your copy and paste any section of a website onto the user's website. With a strong 24/7 hour support team for backup, they bring regular updates with new features, widgets, fixes, and improvements.
[https://happyaddons.com/] HappyAddons already became a big family of 40,000+ active users within 6 months only.
WordPress site developers, freelancers, agencies and all the members of WordPress & Elementor Community who want to customise their website with ease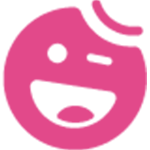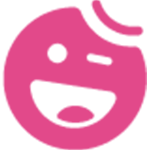 Collection of 80+ Powerful Elementor Widgets, 18+ Templates, 300+ UI Blocks and Amazing Listing Builder for Post Types to surprise your clients with amazing Websites. Collection of most amazing and responsive widgets to give new look to your header section. It have special widgets introduced, Which will help you to create out of the box layouts. We have covered all your needs of mega menu in this addons, It have various kind of mega menu styles and possibility to add any elementor widgets. It is tested for multiple devices, browsers and themes. This collection will change the way you work with your websites, It will give you option to build custom skin, various ways to display using dynamic listing/categories and many more features you can imagine.
On a journey to become the best from a better by adding 14+ New Widgets, 3 Updated Widgets, 3 New Features, and 35+ Other Improvements.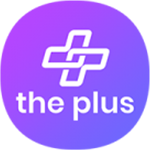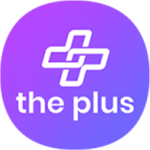 Ultimate essential addon for Elementor Page Builder with 150+ of the most popular and essential elements that you need for everyday use in website page building.
Development of the Element Pack addon for Elementor has the world's best practices in code standard and meets proper validation using the latest CSS, HTML5 and PHP 7.x (Tested up to 7.3) technology to bring you a professional addon for the Elementor Page Builder Plugin that is WordPress 5.4.x ready and compliant.
Element Pack for Elementor includes the most commonly used elements (called widgets) that help you easily manage your website content by simply using the drag and drop ability. There is absolutely no programming knowledge required, seriously!
It's also multilingual ready, including 15+ languages and supports RTL language.
Ultimate essential addon for Elementor Page Builder with 150+ of the most popular and essential elements that you need for everyday use in website page building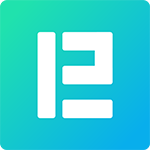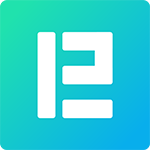 Premium Addons is 100% modular, You can enable elements that you are using and disable the rest for faster performance. Also we developed our plugin the same way Elementor is built, Which means JS files are loaded depending on what elements you are using on each page. You can use Premium Addons with any WordPress theme as long as Elementor Page Builder Plugin is installed and activated on it. We've tested it on popular theme like GeneratePress, Astra, Ocean and also with our own themes like Wiz & it worked perfectly on all of them. Our 5 Stars ratings on both WordPress.org and Envato Market Place platforms mainly because of our customer support quality. We even offer our support for free version users and it has been praised by our amazing plugin users. Click here to read reviews. You can use Premium Addons with any WordPress theme as long as Elementor Page Builder is Working on it
"Each Widget in Premium Addons Has More Customization Options Than Any Other Competitor Plugin"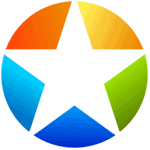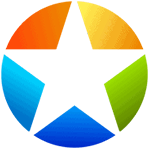 Essential Addons for Elementor is the most popular 3rd party addons with 500,000+ users. 

This most rated addons in the Elementor Ecosystem offers a library of 70+ unique elements and extensions that help you customize your website just the way you want.
?COMPLETELY CUSTOMIZABLE
Each element comes with a bunch of options to control every possible thing. You can achieve nearly any design with your imagination.
⚡LIGHT WEIGHT & INSTANT LOADING
No extra resources or messy codes to slow down your website. Optimized for super-fast loading and instant Live editing.
⚙️ELEMENTS CONTROL OPTION
Enable and disable individual elements to make your page loading faster and smoother. You can deactivate unnecessary widgets to keep the site lite.
?‍?EXPERT SUPPORT
Extra-ordinary support team ready to help you. Ask your questions in the support forum or create a support ticket directly through live chat and contact form.
All WordPress users who want to power up Elementor Page Building Experience with most reliable 3rd party solution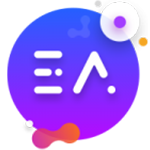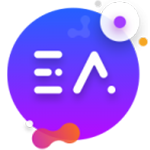 Essential Addons for Elementor
ElementsKit is an ultimate All in one addon for Elementor page builder. It includes most comprehensive modules, such as header footer builder, mega menu Builder, Layout kit, One-page scroll, advanced sticky and advanced parallax, etc under the one hood. It has 50+ custom widgets to create any sites with ease. Why you need multiple plugins? Where everything under the one hood?
Best for any freelancers, agency, web designers also who can build site with just drag n drop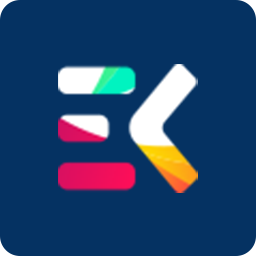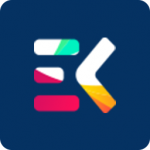 WooLentor is a WooCommerce add-on for the Elementor page builder. WooLentor is the most popular WooCommerce page builder in the WordPress repository. This plugin has a lot of features that will help you to create stunning layouts for all WooCommerce pages which will make your store stand out and unique.
Have you ever tried to customize the WooCommerce pages using custom code or design? If yes, then you will understand how complicated and time consuming it is to customize the layout of WooCommerce pages.
No worries, WooLentor is at your service. You don't have to rely on the traditional and common design of WooCommerce anymore. Now you can create your own custom WooCommerce pages effortlessly using the intuitive WooCommerce template builder of WooLentor without even touching a single line of code.
The WooCommerce template builder offers 42 styles to display products and tons of features that will enhance your store's functionality as well as boost sales.
eCommerce Websites using WooCommerce and Elementor

Dynamic for Elementor is an advanced development plugin for web designers, programmers and WordPress experts. Nothing like this has ever been developed before and we especially aim to offer innovative solutions. Moreover, Dynamic extensions are perfectly supported by all Elementor widgets and third-party widgets as well.
Webdesigner, Developers, WordPress Experts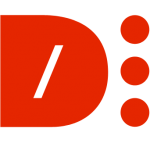 Dynamic Content for Elementor
Elementor is a great platform, but have you ever felt that you need more? Have you ever reached the limit of their ability?
PAFE is here to break the limit and give you more power to develop and customize your sites on the basis of Elementor.
Form Builder, Multi Step Form, Calculated Field, Conditional Logic, Booking Appointment and over 100 other features, an ecosystem of widgets and extensions is right there for your discovery. Are you in a mess of searching for addons? Just stop it and find everything you need in Piotnet Addons for Elementor. PAFE could save you all the time in the world to build complicated functions.
Powerful with an abundant features stock, Flexible by unique and logical tools structure, Attention to details in adapting to your need – here come the mighty PAFE!
Web designers and agencies who need to supercharge Elementor powered website.

HT Mega is one of the popular Elementor addons on WordPress.org. Both the free and pro version is available for this plugin. This plugin included 90+ Elementor widgets with 360 sections. HT Mega provides a huge collection of readymade templates for 38 niches/categories. Remarkable features are Header/Footer builder, category/archive page builder, Sales notification, Menu menu builder, etc.
Helpful plugin for those who build websites regularly.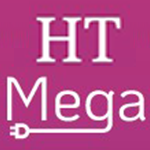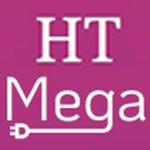 Designer Powerup for Elementor is an add-on made for designers who want to work more efficiently using Elementor. Many Elementor add-ons bring tons of widgets to Elementor that many users don't use.
Designer Powerup, on the other hand, focuses on improving the existing features of Elementor to help users design better pages efficiently.
The plugin brings special features that are not only unique but life-changing. Once you start using their features, you'd wonder why you didn't discover this plugin before.
One of the best features of Designer Powerup is their Quick Spacer. This feature lets you change the margins and paddings of your pages using a mouse dragger. This feature alone can speed up your design workflow by 250%.
The best part about Designer Powerup is that it adds no bloat or extra code to either Elementor or your live site. This means you get a plethora of advanced design features without sacrificing the performance of your website.
Lastly, the plugin regularly brings new features that are pushing Elementor to the next level and help you design truly stunning pages. The plugin is perfect for advanced designers, marketers, and agencies who work on multiple websites at scale and need to design pages more efficiently in Elementor.
Marketers, Freelancers, and Design Agencies who build websites at scale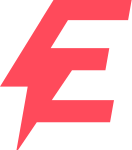 Designer Powerup for Elementor
Elementor widgets are raw-looking and not ready to use per se. You have to put a lot of time to stylize and beautify them in order to make them visually appealing. WunderWP saves you that time and beautifies your Elementor widgets with its hundreds of preset styles! It also lets you save your widget styles in the WunderWP cloud and use them in different Elementor projects over and over again. Or, simply choose one of the many ready-made templates, quickly put together your content and get your website up and going. And finally, WunderWP comes with the preset and reusable templates for sections. Save a section you created in WunderWP cloud and use it in unlimited Elementor projects, or explore around hundreds of preset section templates to form the whole section of your webpage in no time.
Take a look for yourself and discover what WunderWP has to offer, all for free:
https://wunderwp.com/
Web designers, experts or beginners who want to beautify their raw-looking Elementor widgets without having to put time and energy stylizing the layout.

130+ Element Styles for Elementor Free

130+ Element Styles for Elementor Pro

40+ Element Styles for Elementor Raven
Save and reuse Elementor widget styles

Use preset widget styles to save time

Save and reuse section templates

Use preset section templates to save time

All for free!
Master Addons is a collection of amazing and well designed Elementor Addons Pack. If you are in a hunt of the perfect addons for Elementor, then this is the best elementor addons. Undoubtedly, Master Addons will help you make a creative looking website. Master Addons provides all the necessary widgets, Which helps your webpage to bring life. Moreover, it is easy to enable and disable any widget from the plugin add-ons section. Enable only that elements which you are going to use. It prevents unwanted script load in your backend and increases the page speed. It comes with 10+ extensions like Custom CSS, Transforms, Revel. You can apply custom CSS to any section, column, and elements using the Master Addons Plugin.
Best for Web Designers who love independency. Custom CSS, Mega Menu, Header & Footer, Transitions, 1000+ Template Library will give you full control.

Master Addons for Elementor
Booster Addons is the most creative Elementor addon bundle on the market. It comes with more than 64 widgets including WooCommerce widgets, 9 awesome extensions, templates, blocks, advanced features and more with each newly released update. Our objective is to expand the Elementor page building experience and to provide the right tools to push web designing to a whole new level.
Web sites creators, newcomers and experts alike, anyone who is looking for top notch quality widgets and features to extend Elementor's reach.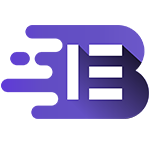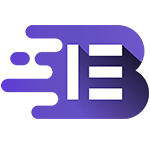 Exclusive Addons for Elementor brings you the most modern and trendy design to your Elementor page building experience.
It gives you the ability to build a sophisticated website experience with 70+ highly customizable, creative widgets and extensions.
A collection of 600+ pre-made blocks will help you build your websites in less time with no coding.
An easy to use interface and several customizations and unique widgets make your next WordPress page and post design easier and prettier than ever before. Exclusive Addons Elementor page builders take your WordPress website to the next level by making your page more eye-catching.
We have stuffed all the factors with every choice that you may think. Still need one, please feel free to reach out. We might love to feature that to you.
We have filled all the elements with every options that you can think off. Still need one, please feel free to reach out.
We'd love to add that for you.
Best for Web Designers, Developers and everyone else who want to design widgets from scratch and utilise from our bundle of 600+ ready made blocks.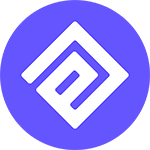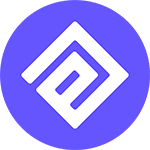 Exclusive Addons for Elementor
Move addons is a WordPress plugin for Elementor page builder having wide a variety of page building solutions for Elementor. Both the non-tech users and the developers will be equally benefited from this complete addon, Adorned with 80+ must-have widgets. Move Addons is committed to satisfying your need.
Once you create any section or page with Move Addons, every output is guaranteed to look creative and impressive. Developers can effortlessly build excellent pages. It saves time and enables them with the early submission of the projects. Even if you are a non-tech author, just some clicks, drag & drops, and yes/no can solve the task of the complex codes.
After all, Move Addons gives you a real feeling of website development. In addition, you may enjoy the free updates and the evolution of website technologies over time with Move Addons.
Web Developer, Freelancer, a Website owner who wants to create a website with a modern and clean design using Elementor Page Builder.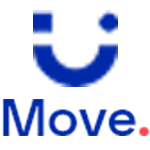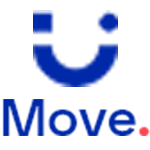 TM Elementor Addons comes with 60+ Advanced Elementor widgets, 170+ Beautiful Elementor template, 6 awesome extensition and 2200+ Icons. With tons of customization options, our elements are highly flexible and can be customized for any WordPress site design. No coding skills required. You will find a setting for every detail. Our custom Elementor template library allows you to find and use easily the best template for your page. With our unique extentions, you can power up your page design process. No unnecessary code is loaded by the plugin. You can enable or disable any feature from plugin settings. TM Elementor Addons is constantly updated to add new features and to fix compatibility issues.
No technical skills is required. From beginners to professionals, everyone can use TM Elementor Addons to boost up their Elementor page builder.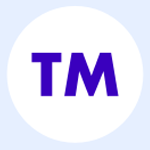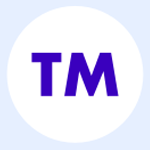 Although all these plugins have overlapping functionalities, hopefully this information helped you to select your personal Addon. Furthermore you can also search and filter all widgets on the homepage. Comment with which addon you made the best experience…. I'm looking forward to a lively discussion.